Cancer treatments such as surgery, chemotherapy and radiation can all dry out the vagina, making sex painful. And again, if you're anticipating painful sex, you're going to want it less. It's only logical. Which is why vaginal dryness—such a seemingly simple problem —can have such a huge impact on your sex life. Luckily, this particular side effect is easy enough to counteract.
Immediately following your cancer treatment, you may also feel tighter than you ever have before. You aren't imagining things. This is a common side effect of treatment, and radiation therapy to the pelvic region in particular can cause scar tissue to form in your vagina, and can also cause your vagina to narrow. And while this can improve that delicious feeling of friction you experience during the ol' in-and-out, it can also make sex painful. And no one wants to have sex if they're anticipating an ouch feeling instead of an ooh… In fact, this expectation of pain can also adversely affect your libido.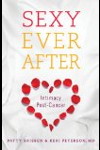 More About this Book
Sexy Ever After: Intimacy Post-Cancer
Recent studies show that 40-100 percent of men and women who have been treated for cancer have experienced some level of sexual dysfunction. Sexy Ever After: Intimacy Post-Cancer will help you reinvigorate your sex life after a cancer diagnosis and/or treatment by helping you redefine sex. Finally, the millions of men and women have been searching for answers and information about their post-cancer love lives (as well as their partners) have a resource. "Sexy Ever After: Intimacy Post-Cancer" will help you reinvigorate your sex life after a cancer diagnosis and/or treatment by helping you redefine sex. ABOUT THE AUTHORS:Patty Brisben is the CEO and founder of Pure Romance™, the nation's fastest-growing in-home direct sales company specializing in relationship enhancement products, intimacy education, and sexual health awareness. With over twenty-five years of experience working with women, she now leads tens of thousands of consultants who are touching the lives of women and couples nationwide. Through Pure Romance's Sexual Health Education Department, Patty assists women in recapturing their sensual and sexual selves following cancer diagnosis and treatment. In 2006 Patty created the Patty Brisben Foundation for Women's Sexual Health, which serves to strengthen, support, and enhance health services provided for women through education, research, and community outreach. Her notable work has put her in the national spotlight, with appearances on "The View" and CNN amongst others and profiles in leading business publications, including Forbes and Entrepreneur.Dr. Keri Peterson obtained her bachelor degree from Cornell University and received her medical degree from Mount Sinai School of Medicine. She completed post-graduate training in Internal Medicine at Mount Sinai Medical Center in New York City and is board certified in Internal Medicine. Dr. Peterson has been in private practice with a prominent medical group on the Upper East Side of Manhattan since 1999. She holds appointments at Lenox Hill Hospital and Mount Sinai Medical Center. She is a member of the American College of Physicians and the American Medical Association. With a demonstrated commitment to the advancement of medicine, Dr. Peterson has several publications in leading medical and scientific journals and has presented at distinguished medical symposiums. Dr. Peterson is a medical contributor and columnist for Women's Health Magazine and also appears frequently on the TODAY Show amongst others.
Continue Learning about Gynecology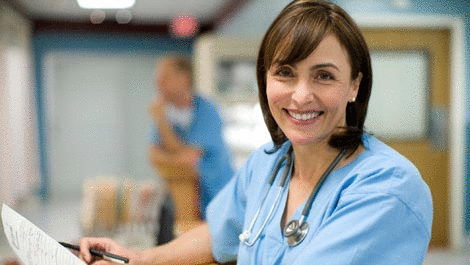 There are many key areas in the field of female reproductive system health, including menstruation, pregnancy, fertility, and menopause. As a woman, you may be concerned about other issues related to your sexual health, including ...
genital problems and sexually transmitted diseases. If you are a female that is sexually active, or over the age of 18, it is important to begin seeing a womans' health specialist in order to make sure that your reproductive system stays healthy. Before that, any concerns with menstruation should be addressed with a physician. As you get older, most women become concerned with issues pertaining to avoiding or achieving pregnancy, until menopause begins around age 50.
More