There are potential negatives to joining a gym, including:
You may not live close to a good facility.
A gym membership can be expensive, though there are reasonably priced gyms in most areas.
Some people are embarrassed about their bodies, or about not being able to keep up with other people in their exercise classes.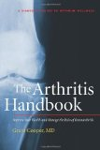 Disadvantages are far and few between and frankly I believe the only disadvantage are the excuses you make for not going. Life does get in the way but if you want to be there then you would make a way to be there. However, the only things to pay attention to would be any contract you have to sign. Be careful not to get stuck in any sort of bind that prevents you from cancelling if things such as a move are needed or an injury occurs, etc.
Continue Learning about Gyms/Health Clubs