All you simply have to do is ask! A trainer will be more than happy to tell you who he or she is degreed and/or certified through. If you are hesitant to ask, just obtain a card. Often this information can be found on a personal trainer's business card.
There is a easy way to find out if your trainer is certified. Just ask. Any certified personal trainer will always receive a copy of his certification when completed. However, not all gyms required for you to be certified right away. Some gyms allow their employees up to six months before they are even certified. When you are ready to start using a trainer just ask what their qualifications are and if they have copies of their degrees and certifications. Remember you are putting your health and body in their hands and you want to make sure they are qualified to meet your needs.
Dr. Larry Hamm, a cardiac rehabilitation specialist at George Washington University, warns, "Most of the fitness clubs, not all, but most clubs hire personal trainers who are only minimally qualified without requiring any kind of college degree or a degree in exercise science or exercise physiology."
One quality check is to ask if this facility belongs to a professional fitness association, such as IDEA (www.ideafit.com) or IHRSA (www.ihrsa.org). Make sure the staff's personal certifications are from an accredited organization.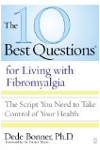 Continue Learning about Gyms/Health Clubs