Ask questions! You want to know as much information as possible. Take a tour of the facility make sure its clean. Look at the people using the machines see if they wipe them down after. Check if there is an Automated External Defibrillator(AED) present and in sight. Make sure you check aed/cpr and personal training certifications of trainers and facility owners. Make sure there insurance is in place in case of any injuries that may occur. Try a free session and speak to the people that are using it already to get some feedback.Due diligence on your part is most important before signing on the dotted line.
Look around. Are there fire extinguishers in every room in plain site? The yellow tag attached should let you know if they are inspected monthly. Look for smoke detectors, sprinkler systems and lighted "Exit" signs above doors. Printed escape routes should be posted in every room. There should be an AED on the wall with that same yellow monthly inspection tag. All employees are required to have an up to date CPR/AED certifications. The housekeeping should be visible and by housekeeping I mean the weights, dumbbells, mats, balls, kettles, etc. are put away to insure against tripping hazards. Hand sanitizers and sanitizing wipes should be present for your use as well as employees making regular rounds disinfecting equipment. And finally, if you are doing anything unsafe, expect to be called on it by the employees on the floor.
To determine if your gym or fitness club is safe, take a tour through the facility and take not of the club's cleanliness. Are weights lying around everywhere? Or is it a tidy place? Often the appearance of a club can be a direct indicator of safety. If the club doesn't pass your visual inspection, don't be afraid to ask questions.
When touring the facility, ask, "Has anyone ever been hurt here? What emergency procedures do you have in place?" You may not get an honest answer, but ask anyway. Also ask if this facility carries liability insurance in case you get injured.
The entire staff should have completed cardiopulmonary resuscitation (CPR) training at bare minimum. Ask the staff what they would do if someone had a heart attack on their premises. If they don't say, "call 911 immediately," don't go there.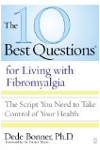 Continue Learning about Gyms/Health Clubs