Great question. I would suggest asking questions regarding the clubs' cancellation policy, placing your membership on hold ($5 - $10 fee for this feature for 90-days), refund(s), and access to multiple locations (an upgrade fee of $10 - $25/mo). I hope this helps and have fun!
Some important things to look for in a membership contract include contract commitment and cancellation fees. If you cancel, will you owe the remainder of the contract? How about billing? How are you billed? What is the guest policy? Can you rates change over the span of the year? Be sure to read the fine print, and ask questions if you're curious so that you're well informed when you join!
When touring the facility, be sure to ask, "What are the terms of the contract?" Don't get roped into an extended contract, especially if you aren't sure how committed you are at this point. There shouldn't be any pressure to sign anything, especially a long-term agreement. Ask if you can try the gym or club for a couple of weeks or start with a month to- month membership.
Other good follow-up questions include, "Are there any services, classes, or amenities that cost extra?" "Will the club offer a trial membership or waive the initiation fee?" "What is your cancellation policy (and any penalties)?"
Price depends on geographic location and how nice the facility is. Decide on your price range ahead of time. Most facilities charge between $30 and $50 or more per month.
Assess later if this facility seemed more service oriented or sales oriented. International award-winning master personal trainer and the CEO of Catalyst Fitness in Atlanta Bill Sonnemaker, MS, explains, "The staff should encourage you to use the facility, not just belong."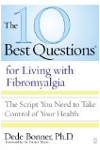 First and foremost, remember the person touring you around the facility is usually a salesman that is trained to say specific things during your healthclub tour to motivate you to join that day. They are trained to challenge your emotions to "move" you to sign a contract. Quite often, they have written scripts of dialogue that are memorized to counteract your objections to joining. Like any sales position, they are compensated in a manner that pays higher monetary bonuses for more sales--so be prepared.

Ask questions and get answers in writing before signing. Read the contract before signing. Confirm these items in writing, not by some verbal "guarantee:"
What EXACTLY is included in your membership--towels, complimentary appointment with trainer to get acclimated to the club, classes, etc.?
Find out EXACTLY what you have to pay for: Is there a yearly maintenance fee? How long are you locked into the contract? What do they provide in the extra service you may pay for? (training, massage special classes, etc) How often is the equipment replaced/repaired?
What EXACTLY do you have to do if you want to quit/leave the facility? Make sure this in writing.
Prior to going to the club take a moment to review it on Google.com. See what other people are saying about the healthclub. Red flags may include, the cleanliness of the facility/bathrooms, inattentive/inappropriate trainers, hardcore sales staff, and of course, how tough is it to quit the facility.
Please don't think this is negative. I have loved most of my time working at healthclubs as trainer and manager but I beleive you deserve to have all the information you need to make a good decision so you can concentrate on your health and fitness goals.
As the saying goes, "Well begun is half done."
Enjoy!
Continue Learning about Gyms/Health Clubs