Almost all gyms have someone who is willing to give you a tour of the gym and their amenities. As you go through these tours, you should see if the gym atmosphere fits your comfort level and has the equipment and/or classes you are searching for. Be sure to ask questions about their busiest time of day, their busiest days of the week, their hours of operation, how often they clean their facility, and ask about their fitness staff. The more you know about the facility before you join, the more comfortable you will feel when you go to workout. If you are not comfortable during the walk through, I would suggest visiting other locations in your area until you find one that it is a good fit for you.
Ask questions! The best thing you can do when choosing a gym/ fitness studio is asking questions. You want to ask the staff, the personal trainers and the members. The members at the facility can be a great resource and give you information the staff might not. They can give you insight on what the personality of the gym/fitness studio is, which is very important. I would also recommend that you ask friends, family and co-workers about where they are currently. Bottom line, there are no bad questions, so ask ask ask!
In addition to taking a tour and asking questions, most gyms or clubs have some type of free trial. Take advantage of this offer and see if the facility meets your needs. Make sure that during your trial period you try each of the different programs offered to make sure you will get the most of your membership. Examples of offerings to try might include group exercise classes, personal training, and pool facilities. It is important to try to find a facility that offers a number of training options so that you will be able to change your workout program to stay motivated and to combat boredom. Another idea is to ask to speak to existing members, both newer members and ones that have been members for a while. This will allow you to get a better perspective on the facility from other sources if you are feeling pressured by the membership advisor.
A gym should feel comfortable. You want to feel as though you belong there and as though the staff are able to support you and meet your needs. All of the staff should be friendly and able to answer your questions. A good gym should have staff who can talk to you about what you are interested in and work with you to meet your needs. Gyms or health care centers should have several options of activities beyond the traditional cardio and strength equipment.
You can tell if a gym or fitness club is the right fit for you by investigating what the facility has to offer and making sure that it aligns with your needs. Oftentimes, individuals simply join a health club without thoroughly weighing their options and considering what will work best for them. For example, if making time to workout is a challenge for you, then you want to make sure that the facility you are looking into is very convenient in terms of location and hours. In this scenario, take into consideration factors such as what traffic will be like when you travel there, what days you plan on working out, and do the hours meet how you would like to structure your workout program. It might also be a good time to visit the club at the time you would typically plan to workout, in order to measure the convenience factor.

If motivation is more of a challenge for you, you may want to explore the group fitness department. Group fitness is a great way for you to interact socially, have fun, and be held accountable to showing up at a specified time. In this scenario, research the types and times of classes offered in order to see if they will fit your schedule and fitness goals. Most likely, you will be able to obtain a free week pass to the gym you are looking into, so make use of it and sample some of the classes to get a feel for whether the offered amenities would keep you interested and accomplishing results.

If comfort level is a concern of yours, be sure to explore multiple locations at the times you are hoping to workout. As noted previously, obtain a guest pass and use it to your benefit in order to gain a quick first impression of whether intimidation will prevent you from exercising.

Choosing a gym that works for you is incredibly important, so be sure to take the time to consider all factors. Additional things you may want to consider is the quality of the personal training department. Do clients get results? Are there testimonials posted? Are the fitness professionals required to be cerdentialed or certified by a recognized company? Access to equipment might a concern of yours as well. Is there a pool? Is the equipment in the facility familiar to what you have used before? Take everything into consideration in order to make the best choice possible and make goal attainment easier than you thought.
When looking for a gym that is right for you look at what your needs are. Some people just join gyms for classes, swimming pools or daycare for their kids while they workout. Gyms come in all sizes with different needs. Some people like to have all those amenities to fit their needs or some people just need a personal training studio to help with their workouts. Just look to see if the gyms meets the needs of what kind of workout you want to get. Gyms out there have a nice sales staff to show you around so you can see what you are looking and if it fits your needs. Just have that check list ready when you go shopping.
You can tell if the gym or fitness club you are joining is right for you when you feel comfortable there and you get a great workout. I recommend using the trial period that many gyms offer to test whether or not you like the staff, equipment, amenities and other clientele there. Go every day that you can, at various times if possible, to get a good feel of how the facility operates. Also ask yourself whether the location is good for you and if the costs of membership fit reasonably within your budget. If after the trial period you feel like the gym is meeting all your needs then you should be able to make a commitment to the facility with the knowledge that you have made a sound choice based on your experiences there. Don't feel pressured to join a gym on your first visit and don't hesitate to look at a number of facilities before you choose one.
Most fitness clubs will offer the same baseline of amenities ie..weightroom, pool, gym, aerobics room. One question to ask yourself is 'Does this fitness club offer the types of facilities and programs which will keep me motivated?' If you are really into racquetball, spin classes, or yoga and a possible fitness club does not offer these opportunities then you may be better off continuing the search.
You need to feel comfortable, welcome and at ease.
Paige Waehner, a certified personal trainer and author in Chicago, says, "You want to feel comfortable in your workout environment. If you walk in and the music is too loud, the floor is very crowded, or you feel overwhelmed by all the machines and gadgets, you'll be less likely to show up for your workouts."
Look around and decide if the clients are people who you can relate to. Do they look happy or stressed out? Socializing at a fitness club will keep you coming back because you develop workout buddy friendships.
How many people are working with personal trainers? Do the trainers look bored or are they actively engaged? Bill Sonnemaker, MS, an international award-winning master personal trainer and the CEO of Catalyst Fitness in Atlanta, says, "The bottom line here is when you walk into a club you should feel comfortable as if you belong there."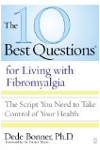 Before you start looking for a gym, sit down and write a list of the most important qualities in a gym for your particular needs. Once you've done so you'll know what to ask for and request when you meet with the sales team.

Lifestyle questions:
What time of day will I work out? - The gym needs to be open during the hours you are available.
Will I shower and dress there? - You'll want ample lockers and clean working showers, counters and well lit mirrors with outlets for hair dryers etc.
Will I work out around my work schedule? - You'll want your gym within walking distance to your job so you can go before and after work, or during lunch breaks.
Do I need childcare? - You'll want to be comfortable with the daycare facility and the caregivers, and so will your child.
Is my gym simply to work out, or do I want a spa and retreat? - If you just want to work out, you don't want to be paying for fancy facilities, but if the gym is where you pamper yourself, you'll want a good steam and sauna room.
Do I want a restaurant or business center? - If you want a place to meet clients or to work on your computer, this will be important to you.
Is it a franchise? Can I go to other facilities while traveling?
There are many gyms and fitness centers that are affiliated with hotel chains. Finding one that has facilities where you frequently travel can be instrumental in making sure that you stay consistent with your workout, even while on the go.
Workout questions:
What kinds of workouts do I plan to do? - This will clarify how elaborate, or simple, a gym you need.
Will my workout be machine dependent? - You will want new functioning machines and enough of them that during the busiest hours you won't be waiting for equipment.
Will I be more likely to attend group classes? - If group classes are your thing, you'll want to make sure that there are plenty of classes available at the times you'll attend, and that the teachers are well respected with a good reputation.
Do I need a personal trainer? - If so, you'll want to make sure that your gym is fully staffed with certified personal trainers who have reputable certifications like NASM.
Do I want to swim? - You'll want a pool that is a comfortable temperature, clean and large enough to accommodate multiple swimmers during the busiest hours.
Answering these questions will help you clarify your most important needs. Now you're ready to factor in cost. While there are many good deals, it's only a good deal if it meets your needs.
Continue Learning about Gyms/Health Clubs