You need to make sure the hours are in line with your schedule. Don't create an opportunity for excuses, the gym is closed, I don't like to work out in the morning.
With the many 24 hour gyms that are on the market, you should not have a problem finding one that fits your needs.
You definitely want to shop around when choosing a gym and make sure they offer hours that work well with your schedule. If you like participating in group fitness classes, check ahead of time to make sure the classes you are interested in will be available when you will be working out. Most gyms are open from early morning till late night, with some even open 24 hours a day. Try out a gym at the time of the day you will probably attend it. Check out whether it is overcrowded during the hours you want to train. Most gyms offer free guest passes for a week. While you are on a guest pass, try morning and evening workouts to get a feel of the atmosphere in the gym before officially joining.
When deciding to join a fitness club, it is very important to check its hours of operation. Finding time to exercise can be very difficult especially if you're a parent, working full time, or in school. However, the most successful fitness enthusiasts have an exercise schedule that works for them. Some may choose the workout in the morning, mid-afternoon, or evenings. You need to decide what time of day works best for you based on your schedule and responsibilities, and then double check the fitness club is open during these times. Before signing a contract come back to the gym for a trial run during your preferred time and take note if the club is crowded, offers fun group classes, and even traffic conditions. If your experience was pleasant, you may have found your gym.
You need to know what time the fitness club's hours are and to establish a time relationship to your schedule. Coming in at different times of the day will best provide how busy the fitness club is and then you can determine what best fits your schedule.
Some people enjoy working out in the morning, some at lunch hours, and some late at night. Sometimes it varies on work schedules, family/day care hours, etc. When looking for a fitness club/gym it is important it will be open when you want to work out!! If you work swing shifts, it may be best for you to look for a club open 24 hours. Fitness clubs/gyms should fit your needs so you can stay motivated and go on a regular routine.
What time do you want to exercise? Is it 5am or 5pm? Do you work swing shift and want to exercise after work? If the facility you plan to use is not open when you want to exercise, it creates a barrier to your success. I know in my area there are gyms that are open 24-7 and others are limited to a few hours a day. If you are not able to be there at the hours they are open, you aren't going to get the workout you want, you will be wasting money, and losing results.
It is always important to check out the gym's hours to make sure it works with your schedule. If you need to workout on weekends and they are closed, you might be out of luck. Here there is a lot of shift work and if one wants to keep working out regardless of shift, they look for gym's that have 24 hour access. When you sign the agreement you make a commitment not only to the gym but it should also be to yourself that you are going to make that effort to be healthy. So make sure it fits your schedule before you sign.
Checking hours of clubs are important because you need to find the club that works best for you. Sometimes reasons can be for safety for women. Many people also have jobs that are not within normal business hours. So you have to find what works for you. You also may want to find out when the gym is more crowded and when it not.
It is important to check a gym or fitness club's hours because they need to mesh with your training times and give your flexibility if you miss your usual time. If you have to workout early in the morning before work then you want a club that opens up early enough or perhaps you want to join a club that is open 24 hours. If you miss your workout time then you want access to a club that is open later or on the weekends to make up your missed workout. When joining a gym, your first goal is to just get there! It doesn't make sense to join one that puts up a roadblock because its operating hours don't mesh with your schedule!
You want to make sure the time that you have available to work out is within the gym or fitness clubs hours or operation.
It is very simple. You do not need the excuse that the gym is closed when you are available to workout. And why would you spend money on a gym that will be closed on the hours that you can workout. If you are taking the step into the fitness club then you want to be able to get the most uses out of it. It will not benefit you if you don't go or can't go when you want to. So do some research before you commit to any fitness club. It will save you in the long run.
Checking a gym's or fitness club's hours prior to joining are very important. Due to distinctive conflicting schedules, gyms have various work hours. It really depends on your interests. You can plan on working out individually with a trainer or you can be interested in some type of class. Class instruction varies depending on the gym's hours and staff employment. The good thing is that there are gyms that are open for 24 hours and some that have extended hours. The bottom line is that before you join a gym you need to do your research and if possible check out more than one in your area.
One of the most important variables when searching for a gym or fitness center is a club's availability. Many fitness centers sell memberships with limited access that's restricted to specific days or time blocks. It's important that fitness center accessibility coincides within the time frame that you choose to exercise. This important variable could be the difference in sustaining a workout routine or having a relapse back to couch potato mode.
You may want to check a gym's club hours to see if that gyms open hours is conducive to your availability to get there. You don't want to join a gym that is only open while you are at work.
If you want to join the gym to take advantage of the classes there then you might want to find out how often the class is given and the times of day so that you can be available at those times.
It is a good idea to join a gym that has 24-hour access this way you can go whenever you get ready. Classes are not held all times of the night but you can go in and utilize the equipment. You can even find a personal trainer that would be willing to train you at those hours for your convenience.
If your fitness club has hours that are convenient for you, you are more likely to get there and use it. Like the location of your club, the hours of operation should be convenient. Unfortunately, we are prone to making excuses for not working-out and having your club or gym operate at hours that pose a challenge would be a great excuse not to go.
Check the hours to make sure they are easy to fit into your schedule. Decide for yourself what time of day you are most likely to use the facility.
Come back unannounced on another day during your preferred time to see how crowded the gym or fitness club is and to check out en route traffic conditions.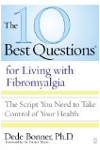 I believe the best way to make sure that a fitness club meets the demands of one's schedule is by checking what the operation hours are. For instance if one is only able to workout early in the morning before work, make sure the gym hours accommodate your schedule accordingly to maintain consistency.
One of the most important aspects of choosing the right health club is making sure that the facility accommodates your fitness routine. When starting or maintaining a fitness program the last thing you need is a valid excuse to not workout ... such as "I would workout but the gym is closed." Be sure the health club you choose has the equipment you need--offers the services you want--and is open when you are available to workout. Hope this helps
Continue Learning about Gyms/Health Clubs