A noted advantage for a medical fitness center are classes geared specifically for certian diseases or disorders with medical staff and teams trained to teach and facilitate the needs of patients and clients alike. For instance some facilities have Parkinson's Exercise Classes or Stroke recovery exercise and most all have classes geared for heart health or diabetes education and exercise classes. Until more main stream gyms have specialty classes like these a medical fitness center is a more accurate fit for those seeking specific workouts geared for these conditions.
Most medical fitness & wellness centers offer a variety of services like physical therapy, massage, and health related workshops open to the community. Another advantage is having a registered nurse and registered dietitian on staff. I hope this helps and have fun!
I've worked at a gym and now I'm at a Wellness Center (affiliated with a hospital) and I've also found that the environment is a lot different. People aren't just here trying to lose weight like I found at a typical gym, a lot of people here are working on their physical therapy or cardiac rehab. Most of the members are just on a mission to be healthy and not just focus don't just weight loss. It's also great having a registered nurse and a registered dietician on staff. Overall I feel like there is a wider variety of people here and I see a lot more women in the weight room actually feeling comfortable and doing strength training on their own than I did at a gym where it was mostly men in that area.
If you have a medical condition such as diabetes mellitus, a medical fitness center is an excellent place to workout. The facility will have professionals that are well aware of providing individualized programs for people with medical conditions. Further, the programs the facility offers will also be condition friendly.
If you are selecting a fitness center or gym because exercise will help your medical condition, it's worthwhile to ask the gym management, "Does this facility belong to the Medical Fitness Association?" Perhaps you've never heard of medical fitness centers because there's not one on every street corner. Dr. Cary Wing, executive director of the Medical Fitness Association, explains, "By definition, a medical fitness center must have either a medical director or a physician advisory board that oversees the program, although the supervision may not be full time."

Most medical fitness centers are affiliated with a hospital, health care system, or physicians' practices. They differ from regular gyms or fitness clubs because the staff is made up of exercise physiologists, physical therapists, or athletic trainers with nationally recognized certification and experience in helping people who are medically challenged.

This is good news and an extra measure of safety for you. These facilities are more likely to do an initial full health risk assessment, taking your medical history into consideration; require higher standards of qualifications and performance from their staff; and understand your exercise limitations.

There are currently about 950 medical fitness centers in the United States, with the numbers growing to meet the health needs of an aging population.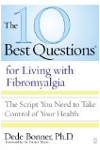 Continue Learning about Gyms/Health Clubs