Guillain-Barré syndrome (GBS) is a rare peripheral nerve disorder that can cause paralysis and in severe cases, respiratory failure and death. The syndrome is poorly understood, but two-thirds of cases have been preceded by a gastrointestinal or respiratory infection like influenza.
There are very complex relationships between influenza illness, influenza vaccine, and GBS. Currently, researchers estimate about 1 to 3 people out of one million people who are vaccinated against influenza will experience GBS—an exceedingly low number. In contrast, the risk of GBS from influenza and its complications is estimated as between 4 to 7 people per 100,000 cases of influenza.
The bottom line? GBS risk is much higher in an unvaccinated person due to the increased risk of influenza. In addition, vaccinated people who do develop GBS achieve more favorable GBS outcomes than those who did not obtain a vaccination. Obtaining a yearly influenza vaccine is strongly recommended.
Investigators from the Cochrane Database of Systematic Reviews reviewed the risk for serious adverse events associated with the use of the influenza vaccine. The studies determined the vaccine may promote an additional 1.6 cases of Guillain-Barre syndrome for each million vaccinations given. Guillain-Barre syndrome is nerve disorder that starts as loss of sensation and then progresses to muscle weakness and paralysis, including inability to breath.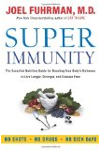 Normally, about one person per 100,000 people per year will develop Guillain-Barré syndrome (GBS), an illness characterized by fever, nerve damage, and muscle weakness.
In 1976, vaccination with the swine flu vaccine was associated with getting GBS. Several studies have been done to evaluate if other flu vaccines since 1976 were associated with GBS. Only one of the studies showed an association. That study suggested that one person out of 1 million vaccinated persons may be at risk of GBS associated with the vaccine.
Continue Learning about Guillain-Barre Syndrome (GBS)