Here are some tips for safer household cleaning products:
Liquid household chlorine bleaches contain chloride and ammonia, which evaporate into the air and aren't so good for you or the environment (nor are their containers).
Reduce use by purchasing concentrated solutions that you dilute as needed (this also cuts the cost of being "green").
Be smart and use nontoxic products to clean your home that are based in alcohol, peroxide, or bicarbonate.
Simple baking soda can be great for cleaning sinks and tubs.
Vinegar in a pump spray bottle cleans windows and mirrors.
Never mix bleach and ammonia. Without proper ventilation, that combination creates toxic hydrogen chloride that can kill you. With proper ventilation, it's just a little bit toxic (don't do it).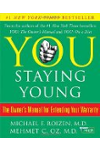 Continue Learning about Green Health