Here are some tips for safer, cleaner dry cleaning:
Limit dry cleaning to only what absolutely has to be dry-cleaned.
Use only dry cleaners that have stopped using either trichloroethylene or perchloroethelyene (PERC). These chemicals have been linked to kidney and nervous system damage as well as cancer (in the person wearing the clothes, as well as the person cleaning them).
If you get your clothes dry-cleaned, remove them from the plastic wrap, which traps in the chemicals used to clean them, and air them out on a porch or another covered area that is open to the outside air.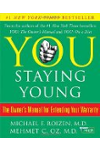 Continue Learning about Green Health