What are the symptoms of gout?
The symptoms of acute gout are severe pain, redness and swelling in a joint or surrounding tissues. The pain is debilitating and is most severe within 12 to 24 hours after onset. The gout attack usually resolves itself within a few days to several weeks. Eighty percent of initial attacks involve a single joint, most often the base of the big toe (podagra) or the knee. However, gout can occur in almost any joint. Classic podagra is a very inflamed and swollen big toe. If gout occurs in the knee, there is usually a lot of swelling.
Symptoms of gout include:
Jolts of pain in the affected joint
Possible inflammation in the joint
Increase in symptoms after eating some foods
Gout is characterized by sudden, recurrent attacks that often occur without warning. Severe, chronic gout may lead to deformity. The following are the most common symptoms of gout. However each individual may experience symptoms differently. Symptoms may include:
severe, sudden pain in one or more joints (most often the joint in the big toe)
swollen joint(s)
red or purplish, tight, shiny skin over joint
warmth in joint area
fever
chills
general feeling of illness
rapid heartbeat
hard lumps of urate crystal deposits under the skin (called tophi)
The symptoms of gout may resemble other medical conditions or problems. Always consult your physician for a diagnosis.
Gout most commonly attacks the large toe with very severe pain, swelling, and redness in the joint. The pain is often too severe to walk or stand and may be so severe that even the weight of the bedsheets hurts the toe. It can also attack the ankle, knee, elbow or other joints. More than one joint can be painful and swollen at times. The attacks usually go away in a few weeks,, but if untreated, gout can return and cause a severe arthritis with deformity.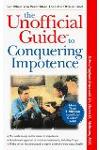 More About this Book
Unofficial Guide to Impotence
The Unofficial Guide to Conquering Impotence delivers the inside scoop on impotence: the truth about Viagra, what treatments really work, and how lifestyle changes can aid in conquering...
Continue Learning about Gout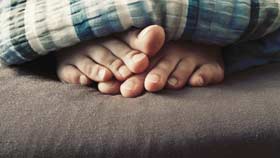 Gout is a form of inflammatory arthritis that causes very sharp pain in your big toe. Drugs can treat the pain of gout or prevent attacks altogether. Learn more from our experts about gout.