Gout is one form of arthritis. It can be divided into two categories, either primary or secondary, depending on the cause. It is sometimes confused with pseudogout, which often affects the knee joints.
There are different stages of gout. In its early stage, attacks occur a few times each year and last for several days. In its advanced stages, tophi (uric-crystal deposits) can begin to collect under the skin and become swollen and painful during an attack.
Continue Learning about Gout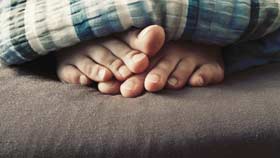 Gout is a form of inflammatory arthritis that causes very sharp pain in your big toe. Drugs can treat the pain of gout or prevent attacks altogether. Learn more from our experts about gout.