Gout affects the joints in the feet, legs, and arms. Initial attacks often occur in a single joint in a foot. Over time, flare ups grow in frequency, pain, and joint numbers. Gout is a progressive disease. Without treatment, it can cause joints to become immobile. Deformity may result in extreme cases.
Other affects of untreated gout include the buildup of uric crystals (tophi) in the skin and other organs, including the kidneys. Twenty percent of people with gout also report having kidney stones.
Continue Learning about Gout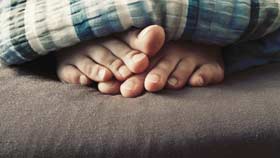 Gout is a form of inflammatory arthritis that causes very sharp pain in your big toe. Drugs can treat the pain of gout or prevent attacks altogether. Learn more from our experts about gout.