Glucosamine sulfate is a chemical that occurs naturally in the fluid surrounding joints in the body; it's also a form of glucosamine available in some dietary supplements. Glucosamine is involved in the formation of tendons and ligaments as well as the rubbery cartilage and thick fluid that cushion the joints; sulfate helps build cartilage in the body.

Some research suggests that glucosamine sulfate supplements may be effective in treating osteoarthritis, a condition in which wear and tear on a joint breaks down the cartilage, causing pain, swelling and stiffness. Some studies indicate that glucosamine sulfate can relieve pain in some people with osteoarthritis about as well as over-the-counter pain medications do. Research is also exploring whether glucosamine sulfate could slow the progression of osteoarthritis, delaying the breakdown of joints, but more study is needed. Talk to your doctor about whether glucosamine sulfate supplements might be helpful for you.
Glucosamine sulfate-a chemical surrounding your joints-also is found in the hard, outer shells of shrimps, crabs, and lobsters. Your body needs it to make the cartilage, ligament, and joint fluid. By taking extracted glucosamine, you might be able to keep the cartilage pliable and help maintain adequate lubrication between your joints.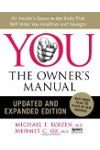 Continue Learning about Glucosamine