Glucosamine is a simple compound derived from glucose (blood sugar) and the amino acid glutamine and is built into cartilage and many other tissues. Glucosamine helps cartilage cells (chondrocytes) to produce more collagen fibers and proteoglycans, which are necessary for cartilage to absorb and keep water. Glucosamine helps keep cartilage healthy and may help the body repair damaged cartilage.

Glucosamine sulfate, which is used in most studies, is found in small quantities in food. It is produced in our joints by cells that make cartilage. Glucosamine sulfate is actively absorbed and is incorporated into cartilage. Cells that make cartilage use glucosamine as raw material for proteins that bind water in cartilage. These proteins are called glycosaminoglycans (GAGs). Also, glucosamine stimulates cartilage-producing cells to produce GAGs. Glucosamine supplements are typically derived from animal cartilage.

Reviews of glucosamine sulfate research in humans agree that the evidence supports the theory that glucosamine sulfate improves osteoarthritis symptoms and may have a role in correcting the cause of the disease. There are at least nine randomized, controlled trials in humans, comparing glucosamine sulfate to either a placebo or to pain medications. Glucosamine is administered either orally or by injection. All nine trials show glucosamine sulfate to work better than the placebo or as good as pain medications.
Glucosamine is a complex "amino sugar" and forms a building block of glycosaminoglycans which are, in turn, building blocks of cartilage.
Glucosamine is a naturally occurring amino sugar found in human joints and connective tissues. It is useful in maintaining lubrication in the joints, stimulate cartilage repair chemistry, and slowing the breakdown of cartilage for cartilage repair.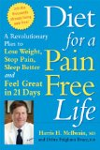 Glucosamine is an amino-sugar that your body naturally makes. It acts as a building block for making and repairing cartilage and helping it hold water. Retaining water is important for keeping your joints nicely lubricated and allowing you to move as smoothly as Gene Kelly. If the cartilage in your joints is rough and ragged from osteoarthritis, taking glucosamine may help rebuild it and reduce pain and stiffness. Randomized studies are not definitive, but many swear it helps their bodies repair and maintain cartilage.
Continue Learning about Glucosamine