It is important to purchase supplements only from reputable companies. Some reports have revealed that as little as 1 out of 15 products on the market may actually contain the amount of glucosamine they claim. It is also important to look for the exact content of glucosamine and chondroitin. Some companies advertise "glucosamine complex" or "chondroitin complex," which may be diluted with other less expensive substances, or they may simply mix different types of glucosamine at smaller dosages. Always look for the actual active ingredients in any supplement.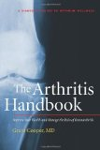 Glucosamine and chondroitin are often combined in supplements. Most glucosamine comes from chitin, the shell for shellfish such as shrimp. If you are allergic to shellfish, look for glucosamine that comes from non-shellfish sources. Many chondroitin supplements are made from cow cartilage. If you are a vegetarian, look for a supplement made from algae instead.

If your supplement also contains manganese, a trace element that is needed by bones, make sure that it doesn't contain too much. Adults shouldn't get more than 11 milligrams (mg) of manganese from diet and supplements combined. You may want to consider taking a supplement without manganese. You may also want to shop for a glucosamine/chondroitin supplement that is made with glucosamine hydrochloride, because that appears to be better absorbed by the body than other forms of glucosamine. Chondroitin is usually available only in one form, chondroitin sulfate.

Researchers have found that some glucosamine and chondroitin supplements do not contain the amount of chondroitin claimed on the label. Ask your doctor to recommend a brand.

Continue Learning about Glucosamine