Studies evaluating the pain-relieving, inflammation-reducing benefits of glucosamine have been mixed.

Researchers who reviewed many studies found that glucosamine tends to be slightly better than a placebo for pain relief, but there was no obvious difference between the effectiveness of the supplement and anti-inflammatory drugs.

Glucosamine is usually taken with chondroitin in hopes of rebuilding and repairing worn-away cartilage that cushions bones. However, whether or not the combination slows arthritis is still unknown.

Glucosamine is generally considered safe and causes few side effects.

In four key studies, glucosamine taken alone was shown to be as effective, or more so, than anti-inflammatory medications such as ibuprofen. In each study, glucosamine was found to be safer and without the negative side effects of anti-inflammatory medication.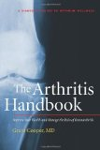 Continue Learning about Glucosamine