The body naturally manufactures glucosamine and chondroitin, both of which promote joint health and support healthy joint movement. Glucosamine is thought to promote the formation and repair of cartilage while it is believed that chondroitin helps prevent the breakdown of cartilage. Glucosamine supplements are derived from shellfish shells; chondroitin supplements are generally made from cow cartilage. Because binge eaters have an added risk of joint damage from carrying excess weight, glucosamine chondroitin can be taken to restore joint health and to prevent further damage.

Take as recommended on package with food/meal. Different brands and types vary in dosage and number of capsules or pills.
The best dose of glucosamine is not known. Most research studies have used doses of 1,200 to 1,500 mg per day, usually in two or three separate doses. Because supplement manufacture is more loosely regulated than drug manufacture and producers voluntarily follow good manufacturing practices, purchase glucosamine from a reputable supplier.
Continue Learning about Glucosamine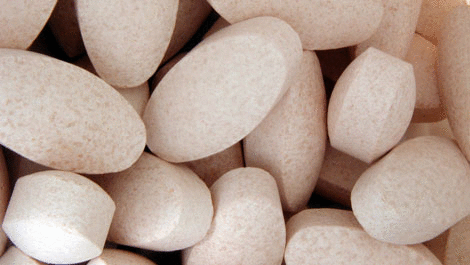 Glucosamine is a natural amino sugar that is built into cartilage and other tissues. Glucosamine keeps cartilage healthy and may help repair cartilage damage. As a supplement glucosamine is used in the treatment for arthritis and ...
overall joint support. Oral supplements come as glucosamine sulfate, glucosamine hydrochloride and N-acetyl glucosamine. Topical, rectal and injectable are other forms of glucosamine. As with any herbal supplements please consult your health provider for treatment, correct dosage, benefits and risk factors.
More