Siberian ginseng has been used for thousands of years in traditional Chinese medicine and in Russia, and has been shown to improve energy and vitality. This botanical has been reported to increase stamina and endurance, and protect the body systems against stress-induced illness.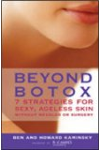 Although Siberian ginseng is found in some skin products, there hasn't been much research on the effect of the herb on the skin.

Siberian ginseng, also known as eleuthero, is sometimes called an "adaptogen," a nonmedical term that refers to substances that can help the body cope with mental or physical stress. Research shows that stress can affect the skin and make certain skin diseases worse. In one study of people infected with the herpes simplex virus type 2, which causes the skin-blistering disease genital herpes, taking Siberian ginseng reduced the number of outbreaks overall and lessened the severity of the outbreaks that did occur.

Siberian ginseng comes from the root of a plant that is different from the American or Asian ginseng herb. Talk to your doctor before taking Siberian ginseng by mouth or using it on your skin.

Continue Learning about Ginseng