Tartar control toothpastes are useful in helping to control the buildup of tartar. The ingredients in the toothpaste help retard the formation of tartar from plaque. The tartar that does form is easier to clean from the teeth. The accumulation of plaque and tartar can lead to gum disease. By slowing down the formation of tartar, gum disease is less likely to occur or progress. Your dentist and dental hygienist can best recommend toothpastes for your mouth.
Gum disease can be greatly reduced by effective brushing at least three times a day, for about three minutes each time, and flossing at least once a day. Regardless of what you see on TV, no toothpastes or mouthwash can help cure any form of gum disease except gingivitis. Gingivitis is the earliest stage of gum disease.
Tartar-control toothpastes contain sodium pyrophosphates, which help prevent more tartar from forming. But the real problem of gum inflammation and periodontal disease is caused by bacteria forming under the gum. At the end of the day, we're talking about fighting bacteria and preventing gums from becoming inflamed. But since these toothpastes deal more with the accumulated tartar on the enamel than with that on and under the gum, only a dentist and his tools can remove the stuff that's already made itself at home.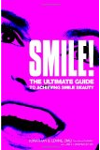 Continue Learning about Gingivitis