Signs of gum disease include:
Red or swollen gums
Tender or bleeding gums
Painful chewing
Loose teeth
Sensitive teeth
Gums that have pulled away from your teeth
Bleeding during toothbrushing is often one of the first signs of gum disease. Healthy gums don't bleed. Other signs may be continual bad breath even after toothbrushing, the presence of pus or yellow exudate coming from around the teeth, or teeth that feel loose.
Bacteria might link the mouth and the knee. Researchers looked at data on 36 patients with gum disease and arthritis of the knee. In about 15 percent, the researchers found that the fluid that lubricates the knee had bacteria with the same DNA as the mouth plaque.
Dr. Nabil Bissada of Case Western Reserve University in Cleveland, Ohio, suspects gum inflammation let the bacteria get into the bloodstream and wind up in the knee, where he thinks it could cause problems for arthritis patients. So he says: "The easiest way is to minimize that risk by treating gum disease, or even better, preventing gum disease."

Diseased gums are easy to spot—they're red, they're inflamed. If yours are red around the area where your tooth meets the gum—if that area is sensitive to the touch, or if it bleeds when you brush or floss—you've most likely got some amount of gingivitis.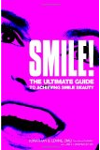 Continue Learning about Gingivitis