Occasional bleeding is common in gums, especially if you're just starting out on a disciplined flossing regime. But the bleeding should dissipate within a week. If it doesn't, and you've already had any plaque properly removed by your dental hygienist, it is urgent that you see a dentist. Sometimes bleeding gums are signals of something much more serious, such as a blood disorder or even leukemia. When the puffiness isn't related to a plaque issue, a blood test should be done to see what else -- if anything else -- it is.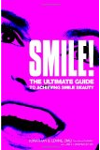 If you got up from the computer right now and went over to the sink to wash your hands, would you expect them to bleed as you wash them?

If your hands did start bleeding all over while you were washing them, you'd probably be quite worried. However, many people simply think it's alright to get bleeding gums while they brush and floss.

The most common reason that people get bleeding gums when brushing and flossing is because they have plaque that has gotten down between their gums and their teeth that irritates their gums.

It is not healthy to have bleeding gums when brushing and flossing. By brushing and flossing, you can remove the plaque that accumulates between your gums and your teeth, and cause your gums to return to their healthy, pink, non-bleeding state. It's a good idea to consult your dentist/dental hygienist to see if you are in need of a deeper gum cleaning (scaling and root planing) to help remove the plaque that has accumulated underneath your gum-line.
Bleeding gums usually indicate inflammation of the gums. This is usually due to plaque buildup on the teeth and gums due to poor brushing and flossing. If the gums are bleeding when brushing or flossing it usually indicates that there needs to be more frequent and improved oral hygiene. When women are pregnant, their gums can become more sensitive to plaque and can become inflamed and bleed more. In these cases, increased home care and possibly more frequent cleanings by the dentist may be needed.
Healthy gums do not bleed. Bleeding gums are a symptom of gingivitis and periodontal disease. Gingivitis is an infection of the gums, and periodontal disease is an infection of the gums and surrounding bone. You should see your dentist if you have bleeding gums. Sometimes gums can bleed from medical conditions. Your dentist can best advise you as to why your gums are bleeding and treatments to help your gums.
Bleeding gums are often a sign of gum disease. Healthy gums generally don't bleed. If you are not regularly cleaning in between your teeth, begin doing this on a daily basis. If you have avoided this because flossing is too difficult, you can try using a floss holder, interdental brush or Water Flosser. All have been shown to work as well as floss and are often easier to use. Once you begin using one of these products, the bleeding should clear up within two weeks. If not, make an appointment for a dental exam and cleaning.
Continue Learning about Gingivitis