Ginger has been shown to soothe the digestive lining and balance gastric juices. Make ginger tea by slicing fresh ginger root into two-inch long slices and boiling in one cup of water for five minutes. Strain out the ginger and sip the tea slowly.
Continue Learning about Ginger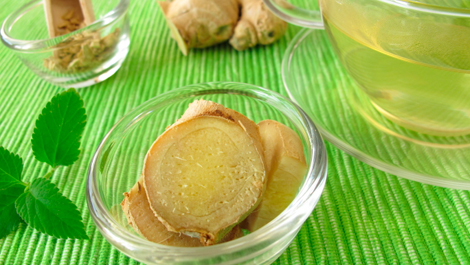 Ginger supplements are most commonly used to relieve nausea, motion sickness and vomiting. Ginger can be used orally, topically and intramuscularly for a variety of other conditions. Learn more about ginger from our experts.