We have good clinical evidence suggesting that ginger is effective in motion sickness and pregnancy induced nausea, and some studies suggest it useful in post operative nausea.

So how do I use ginger in my practice and my life? My own pantry features candied ginger -- a sugar cube-sized lump quells any transient nausea. I advise patients with nausea to try fresh ginger tea, and for those patients needing portability, ginger snaps (the nasty dry ones in the paper bag packaging) and the candied ginger work great. However, don't be fooled; most ginger ale has little or no ginger.

Caution: some authors suggest that dried ginger is not safe in pregnancy and may increase bleeding tendencies, so take caution with use around surgery or with anticoagulant therapy.
Continue Learning about Ginger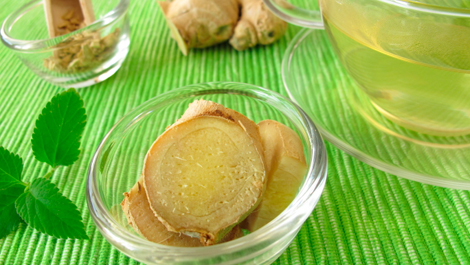 Ginger supplements are most commonly used to relieve nausea, motion sickness and vomiting. Ginger can be used orally, topically and intramuscularly for a variety of other conditions. Learn more about ginger from our experts.