Reflux is the name used for spitting up caused by stomach contents going the wrong way out of the stomach. It is very common in babies because the feeding tube (esophagus) is short and the muscle at the bottom of the feeding tube and top of the stomach is relaxed and floppy. This allows food in the stomach to more easily come back up and out the mouth. Hence the spit-up! In addition to the spit-up, reflux can sometimes cause such symptoms as pain or discomfort.
As long as a baby with reflux is eating well and gaining weight normally and isn't too uncomfortable, usually no treatment is needed. The feeding tube will lengthen and the muscle will naturally tighten as he grows so the reflux usually resolves by about 1 year of age.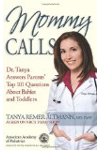 All babies spit up, or reflux, at times. When this spit up has too much acid in it, it is known as acid reflux. If your baby cries when they spit up or seems to pull away from the bottle when they are only halfway done, it may be a sign of acid reflux.
If your baby does have acid reflux, your pediatrician will likely suggest thickening the milk with rice cereal or using a formula like Enfamil AR before trying a medication. Talk to your pediatrician before thickening the feeds yourself.
If the muscle at the entrance of your baby's stomach isn't fully developed, it may allow food to move back up into the esophagus (the passage leading from the mouth to the stomach). This condition is called reflux and can lead to choking and increased apnea (when a baby stops breathing for short periods of time) and bradycardia (a slower-than-normal heart rate).
Continue Learning about GERD