Genital warts are irregularly shaped bumpy growths spread through sexual contact. Genital warts are found in the genital area on the penis, anus, vagina, cervix, or in between the thighs. They are highly contagious and can cause cervical cancer in women. An individual with genital warts should seek medical help.
Genital warts are warts in the genital area caused by the human papillomavirus (HPV), which is one of the most common types of sexually transmitted infections. There are over 100 types of HPV, and nearly all sexually active people will become infected with at least one type of HPV, but not all HPV types cause genital warts. Symptoms include several small raised cauliflower-like bumps. These may be small, flesh-colored or gray in the genital area and cause itching or discomfort and, in some cases, bleeding during intercourse. The warts may be so small and flat that they can't be seen. But they may multiply in large clusters. There are a variety of treatments available, including some prescription creams and ointments that may be applied at home and some surgical and nonsurgical treatments a healthcare provider can provide. There is a vaccine that protects women against becoming infected with nine types of HPV, including the types that cause warts. It's best to get vaccinated in the early teen years.
This content originally appeared on HealthyWomen.org.
Genital warts, also known as human papillomavirus (HPV), are a viral infection that causes small, hard painless bumps in the vaginal area or on the penis. Beginning sexual activity early in the teenage years substantially increases the risk of infection. There is no blood test available for HPV. Pap exams for women can suggest an HPV infection. If warts are present, a doctor can diagnose HPV. Forgoing HPV treatments can lead to cervical cancer in women.
Genital warts are an infection caused by HPV—a virus that's spread from person to person. These are of great public health concern, since HPV can cause cervical, penile or anal cancer. The lesions usually present in the groin area as verrucous (cauliflower-like) lesions, but may also look like pimples, flat bumps or moles. It's important to make the diagnosis and treat the lesions quickly after discovery. Delay in diagnosis and treatment may lead to spread to your partner, increase in size and increased risk of malignant transformation.
Condyloma (genital warts) are tiny warts that look like growths around the genitals. They are caused by the human papilloma virus (HPV). This virus is in the same family of warts you might find on the skin or plantar warts on your feet. Genital warts, however, are three times more common than herpes and highly contagious. In fact, cervical cancer in females is said to be associated with genital warts.
To get rid of condylomna, you need immediate treatment. Your doctor will remove the warts with surgery or a topical preparation may be prescribed. Keep in mind that the virus may return.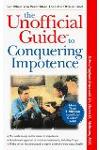 More About this Book
Unofficial Guide to Impotence
The Unofficial Guide to Conquering Impotence delivers the inside scoop on impotence: the truth about Viagra, what treatments really work, and how lifestyle changes can aid in conquering...
Continue Learning about Genital Warts