Genital herpes cannot be cured; the virus will always be in your body. But the antiviral drugs acyclovir, valacyclovir, and famciclovir can shorten outbreaks and make them less severe, or stop them from happening. Valacyclovir (brand name Valtrex) also can lower your risk of passing the infection to someone else.
Depending on your needs, your doctor can give you drugs to take right after getting outbreak symptoms or drugs to take on a regular basis to try to stop outbreaks from happening. Talk to your doctor about treatment options.
During outbreaks, these steps can speed healing and help keep the infection from spreading to other sites of the body or to other people:
Keep the infected area clean and dry. Try not to touch the sores. Wash hands after contact. Avoid sexual contact from the time you first notice symptoms until the sores have healed.
This answer is based on source information from the National Women's Health Information Center
Specific antiviral medication in topical ointment and pill forms can treat the symptoms of genital herpes and reduce the number of outbreaks and the chance that an outbreak will infect your sexual partner. The medication cannot, however, cure the underlying infection, which remains with a person for life. Although transmission is most common during outbreaks, transmission can occur between outbreaks as well, in a process known as "viral shedding."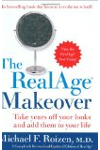 While there is no cure for genital herpes, there are treatment options that can help to ease and manage symptoms. If the infection is mild, reduce irritation by cleaning the sores with water and soap and icing the area. Ice can reduce swelling, and over-the-counter pain relievers and topical anesthetics like benzocaine can relieve discomfort. Antiviral medications like acyclovir, valacyclovir, or famciclovir can also help soothe any discomfort and heal your cold sores faster, too.
Although herpes cannot be cured, several drugs can reduce the intensity of symptoms as well as the number of recurrences. Acyclovir (Zovirax), valacyclovir (Valtrex) and famciclovir (Famvir) are all prescription antiviral drugs that are effective in treating genital herpes.

Dosage, frequency and duration of treatment vary depending upon the individual and the type of treatment. They are taken by mouth. Topical creams are ineffective. Intravenous treatment may be used in the hospital specifically for individuals who have a suppressed immune system, that is, those who have HIV/AIDS. Since all three drugs are good, effective antivirals, decisions about which to use usually take into account convenience and cost.

Valacyclovir has been approved by the U.S. Food and Drug Administration (FDA) for prevention of genital herpes transmission. However, while valacyclovir significantly decreases the risk of sexual transmission of herpes, transmission can still occur. Also, it isn't known whether or not valacyclovir prevents transmission of genital herpes in same-sex couples.

Although treatment and counseling are similar for genital herpes, whether caused by herpes simplex virus 1 (HSV-1) or herpes simplex virus 2 (HSV-2), knowing the type of HSV may be helpful for the healthcare professional. For example, genital herpes caused by HSV-1 usually presents with milder symptoms and less frequent outbreaks.

Continue Learning about Genital Herpes