People with weakened immune systems, such as those with AIDS, may experience more severe symptoms during a genital herpes outbreak. Sores may be more painful or take a longer time to heal. Talk to your doctor if you have a weakened immune system and genital herpes.
Continue Learning about Genital Herpes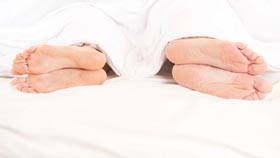 Genital herpes is a sexual transmitted infection that can cause sores or blisters around the genitals. Learn more from our experts about genital herpes.