If you think America has a weight problem, pity the poor Chinese. Because they went through long periods of famine, they developed the genetics to prevent starvation so well that just a small fraction of the weight gain that causes diabetes in Americans causes diabetes in the Chinese. (At the same BMI of 27, the Chinese are 60 times more likely to have Type 2 diabetes.) That's attributed to the starvation gene.

As you eat less and less food over days, your metabolism slows to the point that your body adjusts to not getting enough food-so it doesn't burn calories at the same rate. That change protects you from withering away after long periods of famine. (Typically, your body will lose a pound if it burns 3,500 calories more than it consumes. But in periods of famine, it will slow down so it takes more to burn that pound in order to protect itself.)

If there's one advantage to being overweight, it's that we can thank our ancestors for giving us the ability to store fat.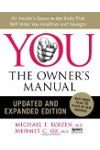 Continue Learning about Genetic Disorders and Birth Defects