Carnosine is a small protein composed of the amino acids histidine and alanine. It is found in relatively high concentrations in several body tissues, most notably in skeletal muscle, heart muscle, and the brain. The exact biological role of carnosine is still under investigation, but numerous animal studies have demonstrated that it possesses strong and specific antioxidant properties, protects against radiation damage, improves the function of the heart, and promotes wound healing. Carnosine, which is suggested to be the water-soluble counterpart of vitamin E, helps in protecting cell membranes from oxidative damage. Other suggested roles for carnosine include actions as a neurotransmitter, modulator of enzyme activities, and chelator of heavy metals.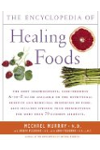 More About this Book
Encyclopedia of Healing Foods
From the bestselling authors of The Encyclopedia of Natural Medicine, the most comprehensive and practical guide available to the nutritional benefits and medicinal properties of virtually everything...
Continue Learning about Genetic Disorders and Birth Defects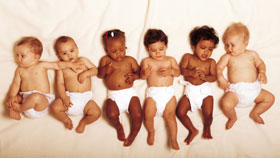 Genes contain DNA, the code that directs the development of cells. A mutation in a gene or a cluster of genes can cause a genetic condition or birth defect. Learn more from our experts about genetic disorders and birth defects.