Alpha-lipoic acid is a substance that is being studied for its ability to protect normal cells from the side effects of chemotherapy and prevent peripheral neuropathy (numbness, tingling, burning, and weakness in the hands or feet). Alpha-lipoic acid is made by the body and can be found in foods such as organ meats, spinach, broccoli, peas, brussel sprouts, and rice bran. It can also be made in the laboratory. Alpha-lipoic acid is a type of antioxidant and chemoprotective agent.
This answer is based on source information from The National Cancer Institute.
Alpha-lipoic acid (ALA) is an essential nutrient, a cofactor in many enzymatic actions and a potent antioxidant. Its promise as a supplement was first revealed in a successful 1970s study to treat acute and severe liver damage.

Since the 1990s, in conjunction with antioxidants, it has shown promise in combatting certain metastatic cancers. More recently, in combination with l-carnitine, it has been shown to improve memory performance and to delay structural mitochondrial decay.

Alpha-lipoic acid is an antioxidant that can take on the role of vitamin C. It also improves insulin sensitivity, which means it can help control blood sugar levels. It reduces the symptoms of diabetic neuropathy too.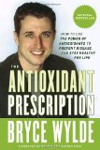 Continue Learning about Genetic Disorders and Birth Defects