Cystic fibrosisis a metabolic disorder that's passed on from parent to child. It's seen mostly in Caucasians of Central and Northern European descent, but affects every race. Being a carrier of the gene that can cause CF does not mean that it will occur.
From Good Kids, Bad Habits: The RealAge Guide to Raising Healthy Children by Jennifer Trachtenberg.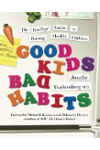 Cystic fibrosis (CF) is a genetic condition, caused by a mistake in the gene that makes the protein cystic fibrosis transmembrane conductance regulator, or CFTR for short. This protein helps the body make mucus.
Genes are the instructions that tell the body's cells what to do. The mistake in the gene is called a mutation. The mutation results in the wrong type of CFTR being made so it can't work properly, or no CFTR being made at all. Everyone has two copies of the CFTR gene. With CF, both copies of the CFTR gene have the mutation. For this to happen, both parents of the person with CF need to have at least one copy of the CFTR gene that has the mutation. This doesn't ncessarily mean they have CF. People with only one faulty copy are called carriers.
Continue Learning about Genetic Disorders and Birth Defects