Organ-specific stem cells exist not only for rapidly dividing tissues such as skin and gut but also neural tissues and muscle.
Stem cells are special cells that have the ability to grow into any one of the body's more than 200 cell types. Unlike mature cells, which are permanently committed to their fate, stem cells can both renew themselves and create cells of other tissues.
This answer is based on source information from the National Institute of Neurological Disorders and Stroke.
One of the hottest political issues of the last few years has revolved around stem cell research. Stem cells are the initial cell that all other cells can be made from-they have multiple potentials: a stem cell can turn into a heart cell or a brain cell or a blood cell. But stem cells are more than a political issue; it's an aging issue as well.
If you lose your normal tissue, adult stem cells (cells that can regenerate new heart or skin that persist in your heart or skin when you are an adult) living in your tissue come to the rescue and rebuild the damaged areas. Now, as you use up those precious cells, you lose the ability to repair tissue.
The fact is that you lose adult stem cells as you age (which is why, in fact, there's so much attention put on getting them from embryonic sources)-meaning you're at more risk for age-related diseases. Though we don't know all the reasons why we lose them, we do know that some toxins like chemotherapy and radiation can damage your stem cells.
So what should you do? Well, it's still early to know definitively what you can do to preserve your own stem cells. When damage has already occurred, giving appropriate stem cell therapies could prime the pump of recovery of function.
The moral dilemma is where to get the stem cells from since the best sources today are from unused in vitro fertilized eggs that the biologic parents can no longer use. Deciding when life begins is a very personal issue, but many scientists appreciate the potential benefits of continued exploration in this field.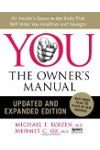 Before cells become heart, blood or skin, cells start out as undifferentiated stem cells. Unlike other cells, these immature stem cells have the ability to both divide and differentiate into more specialized, cells. This unique ability, has generated intense research. For example, researchers have used stem cells to grow new blood vessels in people whose own arteries have been blocked or repair damage caused by a heart attack.
Stem cells are immature cells that are produced in the soft, spongy, marrow-filled cavity of bones. When the stem cells enter the bloodstream, they develop into a variety of mature blood and immune cells. Red blood cells carry oxygen throughout the body, platelets help prevent bleeding, and white blood cells fight infection.
Stem cells are immature, blood-forming cells that can develop into any of the three main types of blood cells. Stem cells can be found in the bone marrow, circulating (peripheral) blood and umbilical cord blood.
When leukemia develops, a cell in the bone marrow undergoes a change and multiplies into many cells. The leukemia cells grow and, over time, crowd out normal blood and bone marrow cells.
For patients with leukemia, a stem cell transplant can be used to infuse healthy stem cells into the body to stimulate new bone marrow growth, suppress the disease and reduce the possibility of a relapse.
Stem cells can become any type of cell. Stem cells that live in the bone marrow are called hematopoietic stem cells. When blood cells become worn out or old and need to be replaced, hematopoietic stem cells make new ones.
Continue Learning about Genetic Disorders and Birth Defects