Elevated homocysteine levels (18 micromoles per liter of blood -- umol/l -- and higher) double the risk of heart attack, stroke, peripheral vascular disease, and impotence. More than 42 percent of people with cerebral vascular disease, 30 percent of those with cardiovascular disease, and 28 percent of those with peripheral vascular disease have homocysteine levels that are too high. And even levels above 12 seem to increase inflammation in your blood vessels.
Homocysteine, a byproduct of the body's protein digestion, causes inflammation in arterial walls. Elevated homocysteine levels double the risk of a stroke.

Physicians believe that homocysteine causes small openings between the endothelial cells that make up the inner lining of your arteries, leading to deterioration of the arterial wall, buildup of plaque, and inflammation.

Taking 800 mcg of folate a day in supplements, or 1,400 mcg through your diet, can reduce homocysteine levels dramatically-essentially removing any excess homocysteine from your bloodstream and stopping its aging effects. Many people-especially older people-are folate deficient.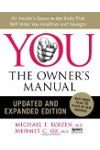 Continue Learning about Genetic Disorders and Birth Defects