Protein is an essential nutrient. We can't live without it. Your body depends on protein for many important roles. Proteins are constantly broken down in your body. In most instances, the proteins are retained and reused, but a continual supply of proteins must be available to the body to replace what is lost. This process is referred to as protein turnover, and it takes place throughout your life. Without the proper amount of protein, growth and bodily functions would not be possible.
The daily dietary requirement for an adult is 0.8 gram of protein per kilogram (2.2 pounds) of body weight, which equates to about 64 grams a day of protein for a 175-pound man and 47 grams a day for a 130-pound woman. Roughly, you can divide your weight in pounds in half, and that would be the number of grams of protein required in your diet.
Proteins are composed of molecules called amino acids, which, when joined in different combinations, make up most of the tissues in our bodies: muscles, organs, skin, nails, and hair, for example. They also make up many of the biochemicals, like enzymes and hormones, which help our bodies grow, heal, digest, and detoxify. There are twenty-three amino acids in the human body, nine of which are essential. Animal sources of protein - such as eggs, dairy products, and meat - contain all nine essential amino acids. Plant sources of proteins - such as beans, nuts, and seeds - lack some of the essential amino acids.
Individual needs for protein can vary greatly depending on age, activity level, genetics, or chronic/acute illness. Those of us who do not meet our bodies' need for protein through our diet can experience symptoms of protein deficiency, which include: weakness, poor muscle tone, fatigue, dry and brittle hair and nails, slow wound healing, weakened immune system, blood sugar imbalances, and even depression.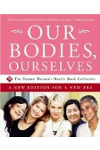 Continue Learning about Genetic Disorders and Birth Defects