Shaking down family for health details needn't always be a horribly awkward task. Remember that half of your family will always talk about the other half, so go the gossip route if it's easier.
You might consider a phone opener like this: "Hello, [relative]. I know you haven't heard from me since [year] but I'm putting my family healthy history together to see if I'm at risk for anything genetic, and I thought you could tell me a few things I just can't find anywhere else. [Another relative he or she hates] said you probably wouldn't help me or wouldn't be able to remember, but I thought I'd try anyway."
Here are the key questions you should ask—or, in some cases, the info that would be most useful for you and your doctor to know (even if your relative isn't telling).
When were you born? (Or "Who was the first president you remember?" if they won't say. If it's FDR, ask if they voted for him.)
Have you been diagnosed with any diseases? When?
What kind of treatment did you get?
Any cancers? Diabetes? Heart problems? High blood pressure? Do you take any drugs (not those kind) or supplements? If so, why?
Any surgeries? When, and for what?
Ever have a bout of depression, anxiety, or other emotional health problems? (Ask the relative this family member hates for an immediate answer.)
Any miscarriages, stillbirths or infant deaths?
Any heart attacks or strokes? (Pretend you suddenly remember and ask if the flowers made it.)
How's your hearing? (Whispered.)
Do you or did you smoke?
What jobs did you have?
Still lead in the pencil?
How much alcohol do you drink every day? Are you in A.A. yet?
Has the senility stabilized, or is it still progressing?
So that thing growing on [another relative]...is that skin cancer or what?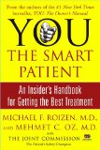 Continue Learning about Genetic Disorders and Birth Defects