If you find yourself worrying too much in your everyday life, you may want to see a doctor. You may have a condition called generalized anxiety disorder (GAD), which is characterized by excessive worry and anxiety that are difficult to control and that cause significant distress and impairment.
Doctors diagnose GAD by assessing if you've had three (or more) of the following symptoms for the past six months:
Restlessness (or feeling keyed up or on edge)
Being easily fatigued
Difficulty concentrating (or feeling your mind going blank without warning)
Irritability
Muscle tension
Sleep disturbances (difficulty falling or staying asleep or restless, unsatisfying sleep)
GAD is concerning because it can lead to other psychiatric problems like panic disorder, major depression, or alcohol abuse. If you are concerned that your worries and anxiety may be reaching this dangerous level, don't hesitate to contact your primary care provider or a local psychiatrist to discuss possible therapies. These could include anxiety-reducing medication, talk therapy, or home remedies, like special relaxing herbal teas.
This content originally appeared on
doctoroz.com
Generalized anxiety disorder (GAD) is a chronic, persistent state of worry about specific stressful life circumstances, such as finances, relationships, health, family members, or work or school performance. If you have GAD, you spend a lot of your time worrying about these things, and you experience a lack of control over your worrying. In other words, you can't stop yourself from getting caught up in these thoughts.

To be diagnosed with GAD, the anxiety must have been ongoing for at least six months, and you must experience a minimum of three of the following symptoms: restlessness, problems with sleep, being easily fatigued, muscle tension, irritability, and problems with concentration. Many people can fit into this category at times, so it's important to remember what distinguishes functional from dysfunctional anxiety: if you have GAD, the anxiety triggered by your worries is more intense than is warranted by the situation, it may interfere with your ability to function, and the anxiety doesn't dissipate when the stressful situation is over.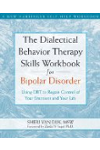 Generalized anxiety disorder (GAD) is diagnosed if a person experiences at least six months of excessive worrying or feeling anxious about several events or activities on most days of the week. People with generalized anxiety disorder have at least three of the following symptoms: fatigue, difficulty concentrating or holding a thought, irritability, muscle tension, sleep disturbance, restlessness, or feeling keyed up or on edge with a general sense of worry and anxiety.

In other anxiety disorders, the focus of the worry is something specific, such as the fear of certain animals (specific phobia) or a persistent, debilitating fear of germs (obsessive-compulsive disorder). With generalized anxiety disorder, the source of the worry changes, but the worry itself is present most of the time and is significant enough to interfere with the person's ability to function normally. The overarching sense of worry present in generalized anxiety disorder may also lead to somatization, which is an excessive focus on physical symptoms -- both real and imagined. Generalized anxiety disorder is often accompanied by depression, substance abuse, or another anxiety disorder. It can also be associated with insomnia, inflammatory bowel syndrome, and pain syndromes.
The Anxiety Disorders Association of America estimates that generalized anxiety disorder (GAD) affects about 6.8 million American adults a year, with women being twice as likely to be affected as men. People who are suffering from GAD experience uncontrollable and extreme worry about hypothetical situations on a daily basis. These worries can become all-encompassing, which causes difficulty concentrating on daily activities. Expecting the worst and being unable to relax when thinking about topics such as health, family, money, and careers is a frequent, commonplace activity in the lives of those with GAD. While GAD can occur at any time in life, the National Institute of Health explains that the highest years of risk for development is between childhood and middle age.
GAD is ongoing worry or fear that isn't related to a particular event or
situation, or is out of proportion to what would be expected. An example
would be constantly worrying about a child who is perfectly healthy.
Symptoms typically include muscle tension, trembling, shortness of breath, fast heartbeat, dry mouth, dizziness, nausea, irritability, loss of sleep, and lack of concentration.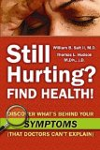 All of us worry about things like health, money, or family problems at one time or another. But people with GAD are extremely worried about these and many other things, even when there is little or no reason to worry about them. They may be very anxious about just getting through the day. They think things will always go badly. At times, worrying keeps people with GAD from doing everyday tasks.

This answer is based on source information from the National Institute of Mental Health.
Generalized anxiety disorder (GAD) is a disorder characterized by excessive anxiety and worry that interferes with the regular activities of a person's daily life. The anxiety is continuous or extremely frequent. A person suffering from generalized anxiety disorder worries constantly about things large or small, with or without reason. This disorder makes it difficult to lead a normal life and interferes with relationships.
Continue Learning about Generalized Anxiety Disorder