The following are the pros and cons of a low-fat diet:
Pros:
If you're not a carnivore and love a vegetarian-based diet, this is great. Lots of fruits, vegetables and whole grains.
Large volume of food is allowed.
Excellent for those with high cholesterol but not for those with diabetes.
Eating regularly throughout the day is a must since there's not much fat and protein to keep you full for longer periods.
You must differentiate between the fats, which are saturated -- and can increase the risk of heart disease and certain cancers -- and which are healthy fats.
You avoid trans fats that are manufactured from initially healthy fats and found in packaged and processed foods.
Increases the healthy fats and omega fats, which are the mono and polyunsaturated fats found in oils, nuts, grains and fish.
You'll learn to read food labels for the various fats.
Cons:
You can have 10% to 30% of your calories from fat. This is a very strict diet that many people don't enjoy, since fat makes people more satisfied.
Difficult diet if you travel a lot, since most restaurants use a lot of fat in cooking.
Difficult if you're unable to cook on a regular basis, since most prepackaged foods contain lots of hidden fat.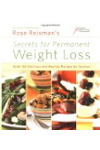 Continue Learning about Weight Loss Diets