What types of alcohol can I drink if I'm on a slow-carb diet?
On cheat days while on a slow-carb diet, all is fair. Have a keg by yourself if the spirit moves you. On diet days, stick to dry wines, "dry" being defined as less than 1.4% residual sugar. The driest red varietals are Pinot Noir, Cabernet Sauvignon, and Merlot, whereas the driest whites are generally Sauvignon Blanc and Albarino. This certainly doesn't stop me from enjoying my favorite big reds: Malbec from Argentina and Zinfandel from California. I have found better fat-loss results with red wine compared to white.

Though there are exceptions, it is best to avoid Riesling, White Zinfandel, and Champagne.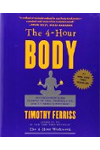 Continue Learning about Weight Loss Diets