The Food and Nutrition Science Alliance gives good advice on how to spot a bad diet fad:
If it sounds too good to be true, it probably is.
Don't believe in the quick fix. When it comes to food, there are no overnight miracles.
Dire warning -- or raves -- about one ingredient or regimen are not the answer. The all-tofu diet isn't going to keep your weight down.
Don't be tricked by simplistic conclusions drawn from complex studies. View what you read with a critical eye. Look for informed commentary in the health-minded press.
Recommendations based on single studies should not be believed. Wait for confirmation from other studies.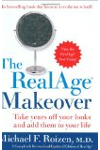 A fad diet is a weight loss diet that becomes very popular (very quickly) and then can become very unpopular (also very quickly). Many people use fad diets because of the promises they make to lose the weight fast. Which is true, you can lose weight quite quickly, but the weight typically rebounds just as fast, sometimes you can gain back more than you originally weighed.

Some warning signs of an unhealthy fad diet:
It promises a quick fix
The claims seem too good to be true
It can warn about problems resulting from one or more ingredients or products (i.e. ingesting a tapeworm)
Simple conclusions are given from a very complex study
List of "good" and "bad" foods
Based on a specific product sale (i.e. you need to buy product X and you can lose weight too)
Recommendations based on studies published without review from other researchers
Recommendations that ignore differences amongst individuals (i.e. everyone can do this!)
Research is usually non-existent or researched on very small population
Eliminates one or more of the five food groups (i.e. don't eat carbs, cut out protein, etc.)
Continue Learning about Weight Loss Diets