Get at least 20 grams of protein per meal. This is absolutely most critical at breakfast. Eating at least 40% of your breakfast calories as protein will decrease carb impulses and promote a negative fat balance. Even 20% protein -- more than most people consume -- doesn't cut it. First choice: down two to three whole eggs at breakfast. Second choice: if that's impossible to stomach, add other protein- rich whole foods, such as turkey bacon, organic bacon, organic sausages, or cottage cheese. Third choice: have a 30-gram protein shake with ice and water.

The first few days you'll feel like you're force-feeding yourself, and then it will all change and you'll feel incredible. Get at least 20 grams of protein per meal, no matter what.

Related problem: not eating enough food. Do not try to restrict portions or calories. Eat until you are full, and eat as much as you like of the approved foods. If you don't, you will either downshift your metabolism or cheat between meals with banned-food snacks.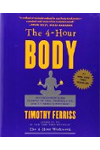 Continue Learning about Weight Loss Diets