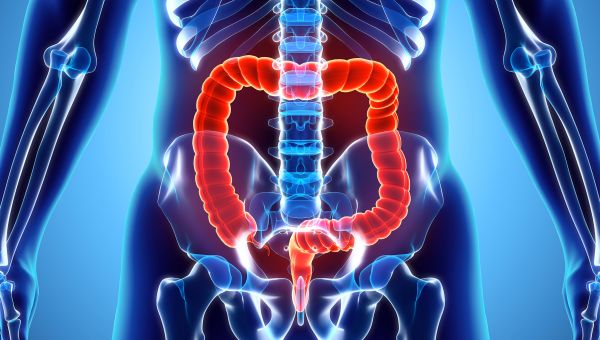 Since 1994, there has been a 51 percent increase in colorectal cancer diagnoses among adults younger than 50.
The American Cancer Society (ACS) has updated its guidelines for colorectal cancer screening to recommend that adults at average risk should begin screening at age 45. The previous ACS guidelines—as well as current recommendations from other organizations—advised that screenings start at age 50.
Why the guideline change?
Colorectal cancer is the third-leading cause of cancer deaths among men and women in the United States. The ACS estimates that 97,220 new cases of colon cancer and 43,030 new cases of rectal cancer will be diagnosed in 2018. The organization also estimates that there will be 50,630 deaths due to colorectal cancer in 2018.
While the colorectal cancer death rate is dropping, the change in the ACS's recommended screening age is due to an increased incidence rate of colorectal cancer among younger people. Since 1994, there has been a 51 percent increase in colorectal cancer diagnoses among adults younger than 50.
The new guidelines, published in CA: A Cancer Journal for Clinicians, call for men and women age 45 and older to begin regular screenings for colon cancer. The type of screening they choose to undergo should be based on personal preference and availability. Regular screenings should continue through 75 years of age, as long as the person is in good health and has a life expectancy of more than 10 years.
Adults between 76 and 85 years old should make an informed decision with their doctor regarding whether to continue screenings based on life expectancy, current health, prior screening results and personal preference. Colorectal cancer screenings are not recommended over the age of 85.
The reasons for the increase in colorectal cancer diagnoses in younger adults are not clear. Even though the incidence rate of colon cancer was still higher among adults aged 50 to 54, the ACS, in a press release accompanying the new guidelines, indicated that it could be due to increased screenings among that age group. The incidence rate for adults 45 to 49 may be just as high, the group noted, since people in that cohort are currently less likely to be screened.
The ACS also pointed to research that found that adults born around 1990 have twice the risk of colon cancer and four times the risk of rectal cancer compared with adults born around 1950, who have the lowest risk.
What are the recommended screening options?
The new guidelines do not preference one screening method over another, instead highlighting six different types of tests that people can choose from. Three of those screenings are at-home tests in which stool samples are collected and sent away for analysis. Two of these at-home tests are recommended yearly, while a multi-targeted stool DNA test should be done every three years.
Other screening options include a CT (virtual) colonoscopy or a flexible sigmoidoscopy, either of which are recommended every five years. Getting a colonoscopy every 10 years is also still an option, and is preferred by many experts. Any positive non-colonoscopy tests should be followed up with a colonoscopy.
Should you be screened?
The ACS is the first group to lower the recommended screening age below 50 for average risk people. The U.S. Preventive Services Task Force updated its recommendations in 2016 but declined to lower the screening age to 45, noting only a modest benefit to tests in younger people.
"It is certainly true that the incidence of cancer at younger ages is increasing, so it might make some sense to screen earlier," says Keith Roach, MD, chief medical officer at Sharecare.
However, Dr. Roach does express reservations about the new guidelines, noting that while it is possible that the new recommendations are appropriate, the existing scientific evidence does not back them up at this time. "The goal of the ACS is to decrease cancer, while the goal of other groups, such as the U.S. Preventive Services Task Force, is to make science-based recommendations," he points out.
Roach also says that while the ACS is careful not to recommend selecting one type of screening method—such as colonoscopy—over others, the lower screening age may have unintended consequences. "There are not enough doctors who perform colonoscopy to go around as it is," he says, "so increasing the number of people for screening could make the problem worse."
People at a higher risk of developing colorectal cancer should discuss earlier screening regardless of their age. Risk factors include family and personal history of colorectal cancer or polyps, a personal history of inflammatory bowel disease, a family history of rare inherited syndromes linked to colon cancer or radiation to the abdomen to treat a previous cancer.
African-Americans, Ashkenazi Jews, Native Americans and Native Alaskans also have higher colorectal cancer risks.
If you are 45 or older and at average risk for colorectal cancer, discuss the benefits and drawbacks of screening with your doctor to help you make a decision that is right for you.
Medically reviewed in January 2020.