The G-spot seems elusive, but it's located behind the belly button, about one to two inches along the front vaginal wall. If you wonder what it feels like, use your thumb to feel the roof of your mouth. That rougher ridged area just behind your teeth is similar to what the G-spot feels like.
This content originally appeared on
doctoroz.com
According to some experts, the G-spot is located in the anterior vaginal wall, about 2 or 3 centimeters in front of the cervix, near the bladder neck. This area's texture feels different from the rest of the vaginal interior as it softly ribbed, like corduroy material. However, according to Dr. Dolores Kent, a Los Angeles-based pioneer in specialized vaginal procedures, the G-spot is not an anatomical landmark. It's more of a zone than a spot. Many women (and their partners) go through life never knowing where their G-spot is, which is unfortunate because caressing and pressing lightly on this spot can lead to intense sexual arousal and orgasms.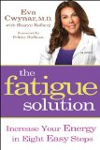 Continue Learning about G-Spot Stimulation