While over-the-counter creams, ointments, and expensive pills are available to treat nail fungus, they may be more effective when combined with some home remedies for nail infections. Only the prescription pills with the expensive ingredients work well for fungus. However, the active ingredients can poison your liver, often do not work, and have to be used for many months, which is why so many folks wander around with untreated nail fungus.
Since nail fungus infects the live part of the nail, it can be tough to get rid of. Some people try to cure the ugliness of the fungus (this doesn't treat the fungus itself) by using a Dremel tool with a burr attached. The burr thins the nail and then nail polish is painted on the surface. (If you do this, please wear a mask every time so you don't inhale the fungus and develop a fungus ball in your lung, which is deadly if your immune system is not running on all cylinders.)
The best medical treatment is with potentially toxic anti-fungal drugs taken by mouth, like Ketoconizole or Lamisil. Other drugs that are used include Sporanox, Diflucan, and Penlac. About one in 10,000 people have bad liver complications from these types of medications, so avoid them unless the fungus is really affecting your life. Remember, these nail fungi never ever cause a problem that is more than superficial (unless you use that Dremel or do a lot of toe sucking), so unless your nails are keeping you from the love of your life, be careful about taking a drug with real risk. (On the other hand, if you get nauseated looking at your nails and still aren't thin, maybe getting rid of the fungus is worth the effort for you). These drugs work by letting a new nail grow fungus-free and replacing the old one. With these, you must be patient since fingernails grow in over six months, and toenails can take a year. They appear to work for the typical person less than 30 percent of the time.
Nail fungus is often misdiagnosed for psoriatic nails, a condition caused by psoriasis that can appear similar to fungal infections under a microscope.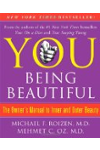 Continue Learning about Fungal Infections