Think about what motivates us to work, to love, to parent, and to do all the things we need to do from day to day. One of the driving forces for all of our action? Satisfaction. We're constantly in search of experiences and people who leave us feeling fulfilled and, essentially, satisfied. That's not because we're selfish people. It's because satiety is a base biological drive that originates in the brain.
While there are infinite ways to feel satisfied, the four main drives that exist in the brain's satiety center are this: Food, water, sex, and sleep. Our brains (and bodies) need those elements to prevent our body chemistry from spinning out of control like a hydroplaning vehicle. Interestingly, when one drive isn't being satisfied, your body makes up for it by relying on others. If you're not getting enough sleep, for example, then you compensate for that lack of fulfillment with an out-of-control sausage binge. In fact, that's one of the main reasons why people overeat: They're not getting enough sleep, they're not getting enough sex, and they're not drinking enough water. To compensate, they end up putting away more cream cheese than they can burn off. Though it may seem a little tabloid-esque to say that more romps in the bedroom can help you lose weight, there's some truth to it (you're welcome, fellas.)
Make sure you get enough water, sleep, and sex, and you'll not only enjoy the benefits from them individually, but the trickle-down effect is that you will reduce the chances that your satiety center will go schizo.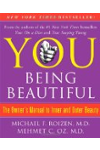 Continue Learning about Functions of the Nervous System