Conditions Associated with Low Serotonin Levels:
Aggression Alcoholism Anxiety Attention deficit disorder Bulimia Carbohydrate cravings Chronic pain disorders (such as fibromyalgia) Depression Epilepsy Headaches (migraines, tension headaches, chronic headaches) Hyperactivity Insomnia Myoclonus (muscle twitching) Obesity Obsessive-ompulsive disorder Panic disorders Premenstrual syndrome Schizophrenia Seasonal affective disorder ("winter depression") Suicidal thoughts and behavior
The problems arising from serotonin deficiency syndrome may vary from person to person. For example, in some people, low levels of serotonin may cause depression; in others, the same level of serotonin might produce regular disabling headaches or a voracious appetite for sweets and carbohydrates.
These variations in the effects of serotonin reflect human biochemical individuality. Although we all have the same basic electrochemical wiring system in our brains, there are major differences in how we respond, in terms of mood and behavior, to the signals sent along that system.
You might be wondering: if serotonin is so important, why can't I just increase my level by taking a pill or having an injection? The simple answer is that serotonin cannot be "imported" to the brain from outside. It can only be manufactured within the brain. We can, however, improve the manufacture of serotonin within the brain.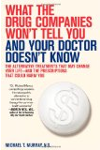 Continue Learning about Functions of the Nervous System