Your brain is the command and control center for everything in your life and everything you do. It is the most complex, mind-blowing organ in the universe! It is estimated that the human brain has over 100 billion neurons, which are also called nerve cells or brain cells. Neurons communicate through thousands of individual connections to each other, which means that you have more connections in your brain than there are stars in the universe. There are many different types of neurons and each type is responsible for a particular function. Everything you do and think is the result of neurons communicating with each other through an electrical current called a "synapse." Essentially, neurons group themselves together to form a network. The communication, or electrical synapse, between the neurons gets stronger and faster through practice -- think about learning to ride a bike, for example. Once the neurons are all working together and the connections are strengthened, the network is then able to perform a specific brain function with ease. All brains -- unless they have been physically damaged in some way -- have the potential to excel at anything. Did you know that you can literally think yourself into a different brain? It's true! Your thoughts are very powerful. The more you practice positive thinking, the better you will become at it. The same holds true for negative thinking. Both positive and negative thoughts cause real chemical and physical changes in your brain. Many people have heard that we only use 10 percent of our brains. Nonsense! You may not use every neuron in your brain at the same time, but each is important. The brain never turns off or even rests, even during deep sleep. Just like any other living thing, a brain needs fuel to grow, function, and repair itself. Unlike other cells in your body, glucose is the only fuel your brain knows how to use. Oxygen is required to produce energy; without it, the energy powerhouses of neurons (called mitochondria) will not produce enough energy to keep your brain alive. In addition to blood flow, the human brain is dependent on proper stimulation to grow and develop in healthy ways throughout childhood and to maintain its functioning into old age. By stimulating neurons in the right way (physical and mental exercise), you make them more efficient; they function better, and you are more likely to have a sharp and active brain throughout your life!
The average human brain accounts for only about 2 percent of body weight, yet it receives 15 percent of the body's total blood flow, takes 25 percent of its oxygen, and uses a whopping 70 percent of available glucose. The brain is made up of billions of nerve cells, or neurons (packed 100 million to the cubic inch), and each neuron can be connected to tens of thousands of other neurons with which it is in constant communication. Message are carried from neuron to neuron by chemicals called neurotransmitters across millionth-of-an-inch gaps called synapses. In these synapses, all the enormously complex, fascinating, and mysterious bioelectrical activities take place that enable us to think, move, feel, laugh, love, hate, brood, read, and watch the news.
Sometimes, the interactions between these neurotransmitters can go awry, leading to neurosis, depression, psychosis, or worse. More than 40 neurotransmitters have been identified in the past 40 years, including dopamine, serotonin, and norepinephrine, all key players in our moods, and researchers believe many more neurotransmitters will be discovered in the future.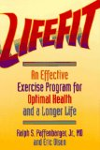 Continue Learning about Functions of the Brain