If you sweat more than a sumo wrestler in the Sahara, then you may have a condition called hyperhidrosis, which arises from over-productive sweat glands of the hands or feet. (The major causes of sweat problems are thyroid or testosterone abnormalities.)
This is actually a very common condition among Asians and may explain why Asians often wear white gloves; they do not want you to shake a wet hand when they greet you.
Botox has been used for this ailment. For hand sweat, surgery that cuts the offending nerves can work.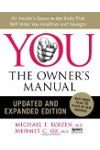 Continue Learning about Functions of Skin