A decrease in the temperature outside causes a decrease in your body's temperature and your body will find ways to hold on to that core body temperature as much as possible. By decreased sweating, cutaneous vasoconstriction, increased muscle tone and shivering (chatter, chatter, chatter), your body is able to raise its own temperature.
Your body usually maintains a constant temperature of 98.6 degrees Fahrenheit; that's the temperature the cells of the body work best. So your body-like a lover trying to hang onto a relationship-will do anything it can to get back to that peaceful place. If there's any significant change in temperature, it's sensed by the area of the brain called the hypothalamus.

When the body gets too cold, this center alerts the rest of the body to begin warming up. Shivering, the rapid movement of the muscles to generate heat, begins. Teeth chattering is simply localized shivering.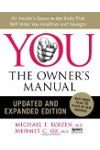 Continue Learning about Functions of Nerves